Annex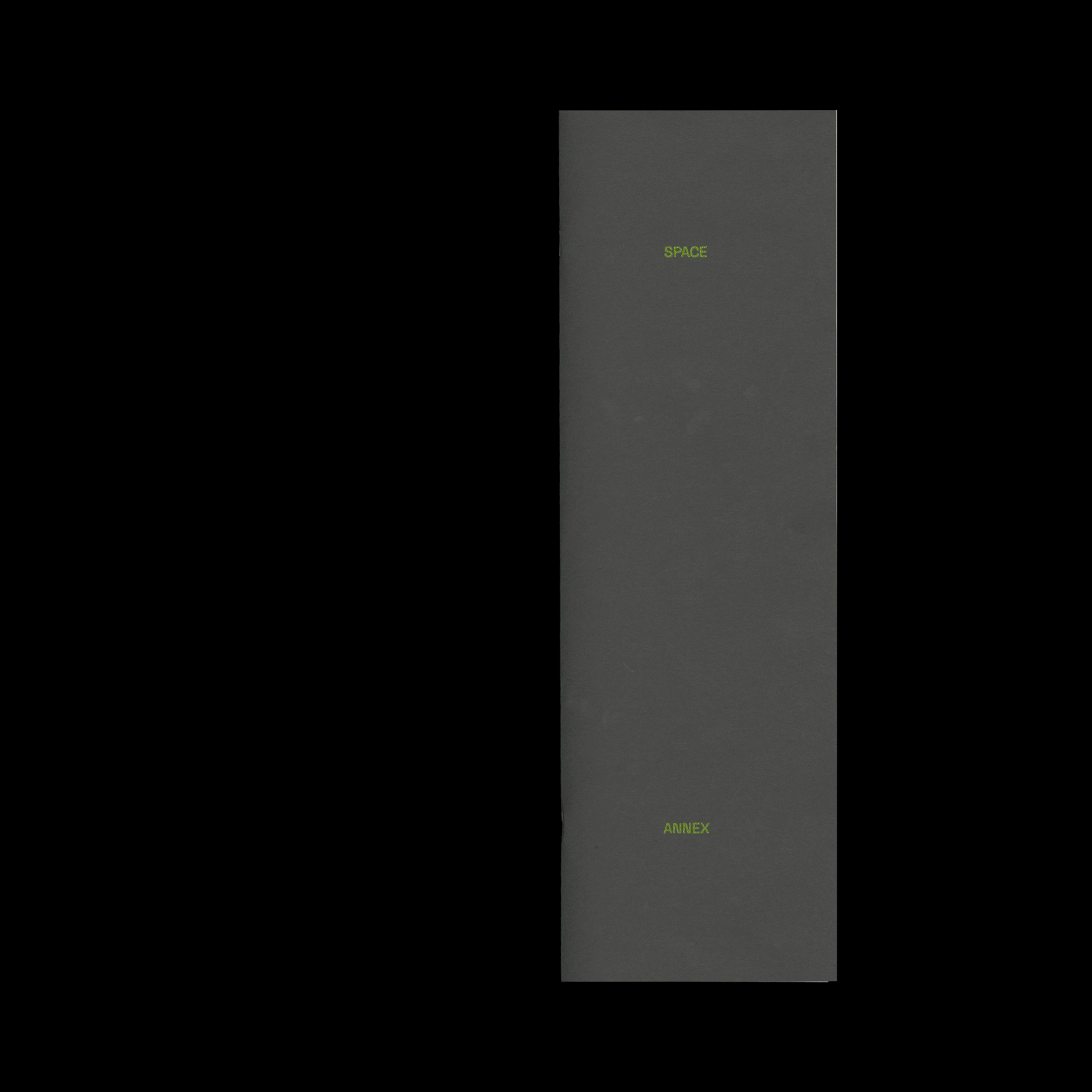 Fall 2019
Publication Design, Art Direction
What has now become the means of a life passion in exploring ambiguous space, this issue of the PSU graphic design program's Annex zine served to dive deep into the various meanings of space. An extensive interview with graphic designer and space junkie Duane King guides the issue, with a wide-ranging discussion that explores themes of ethics, technology, and the space between us.
The issue feels like a series of happy accidents. The interview was nearly two hours long and took forever to transcribe—let's make it the whole zine. We printed yellow riso ink on black construction paper and it turned out green—the best surprise. We never actually finished assembling each zine—there's a lot of loose interior pages and covers lying in AB320. It's a rare edition.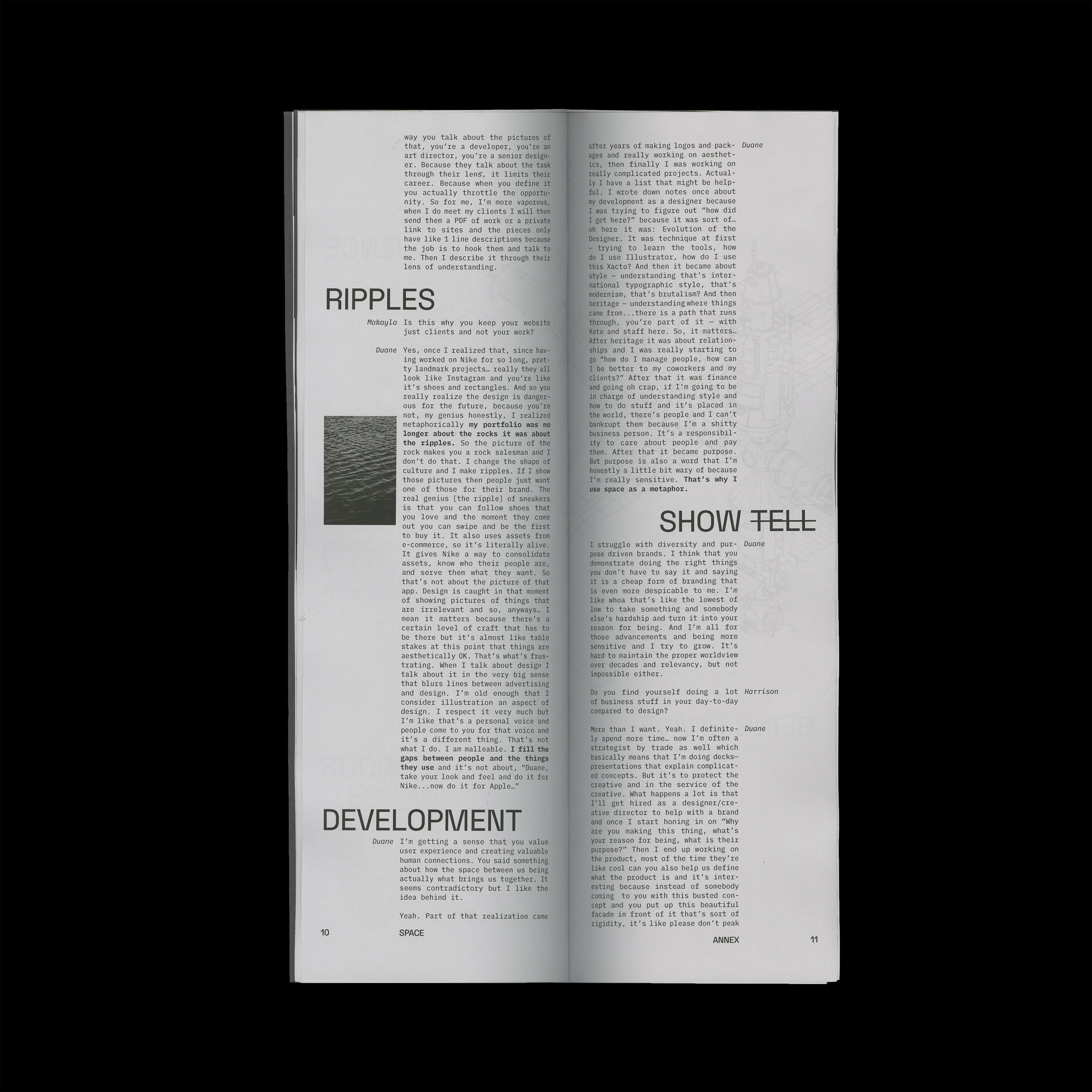 While my primary role was art direction, I also took on the responsibilities of transcribing and editing the two-hour interview, managing the project, and executing the final production of the issue in collaboration with

Harrison Gerard.

The resounding positive response to the easy-to-follow zine made me see the power of design as an advocacy tool and how it can bring people together to promote change and solidarity.