Fresh Senior Showcase


Summer 2020
Brand Identity, Art Direction

Graduates of Portland State University's graphic design program forged a brand identity that spoke to pushing boundaries and coming up for fresh air. Not wanting to ignore the current cultural moment but stand out in a still present pandemic, we were able to advocate for ourselves in a bright and calming way—allowing people to feel a sense of grounding and peace in a time of chaos and uncertainty.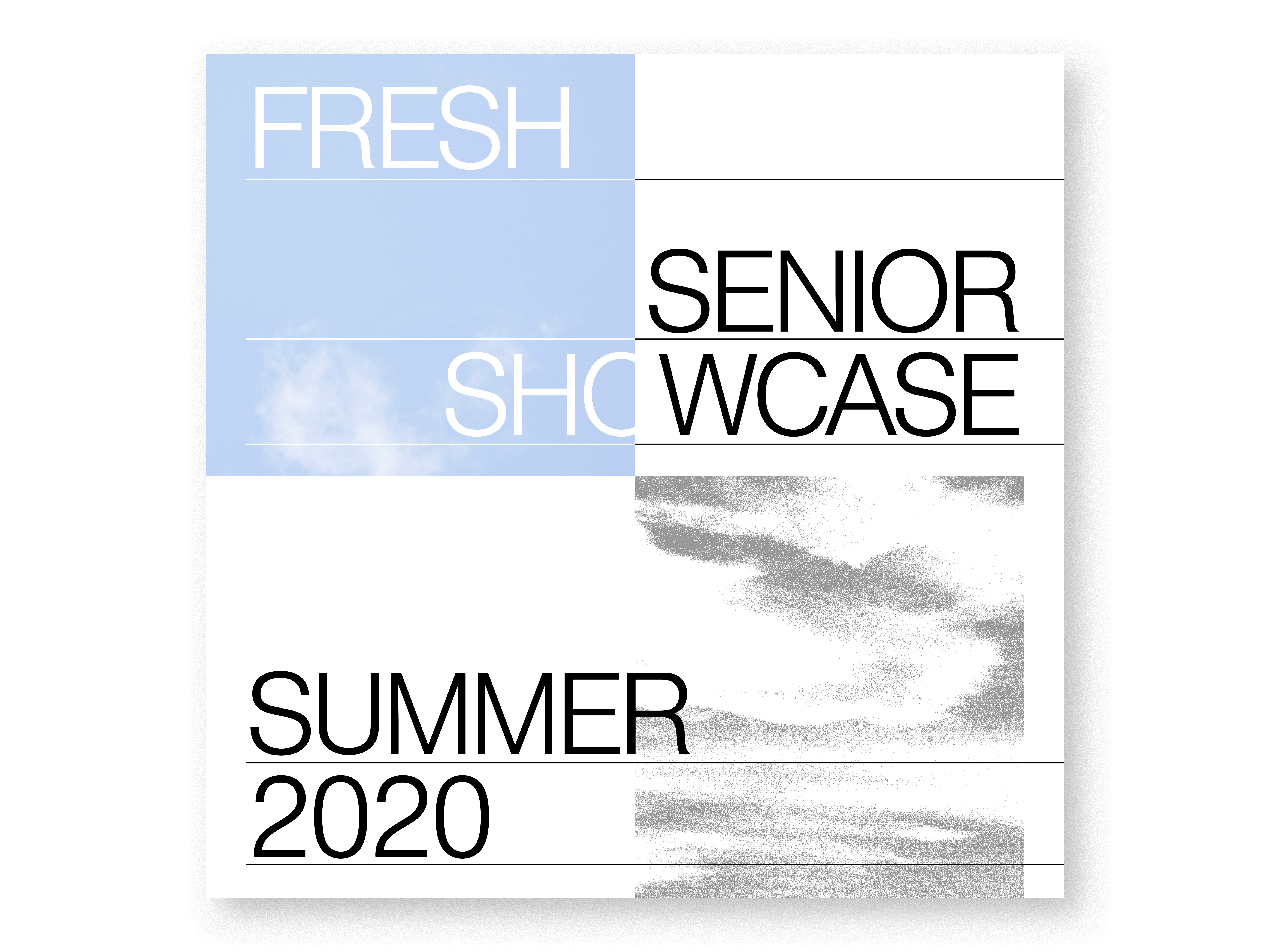 As art director, I was tasked with guiding the brand to its full fruition with the help of Brooklynne Worthington (lead web and motion designer), Sarah Abreu (web designer and developer), Nick Boxwell (videographer), Kelsie Wells (project manager), and really, the remaining six graduates. It is always a complete group effort to make Fresh happen from year to year and we can't do it without all helping eachother.




I designed the cohesive identity system to adapt to the ranging content that would live in and around it. This helped keep us and our work front and center while allowing room for each graduates post to tell a story (below). With the settled virtual predicament, Brooklynne and I brought forward a photography direction that could be easily executed by each individual with the resources they had. It was gratifying to see us all utilize crisp blue skies and our unique perspectives as visual signifiers of "fresh air."

Though the term was engrossed in tiredness and low-grade disappointment from no possibility of a physical event, we perservered and continued to work hard and tell our stories. We believed a breath of fresh air was a great thing to take in, but an even better thing to be. So that's what we did. We saw that the sky was our limit. We reached, we soared, and we indeed came up for some FRESH air.